Music was never about just the song for me, from growing up with my dad's obsession with the same band for years to the way I use music culture as a form of expression. The Redo Tapes is essentially a love letter to some of my favourite musicians. The project explores the use of storytelling and visual languages to develop a complex system of assets to help musicians make an impact within the established music industry.

The suite of assets is built out from a conceptual compilation album. It consists of the album cover, track list, six Spotify canvas animations and merchandise. The narratives in music are expanded on by linking the assets surrounding the compilation album to a central storyline.

My practice-led approach allowed me to explore the visual language surrounding the established Australian Indie music scene. This enabled me to freely iterate in a way that formed a consistent narrative and identity across my work. It was through exploration that I was able to develop an appreciation for the complexity of the music industry and the opportunities to work experimentally within it.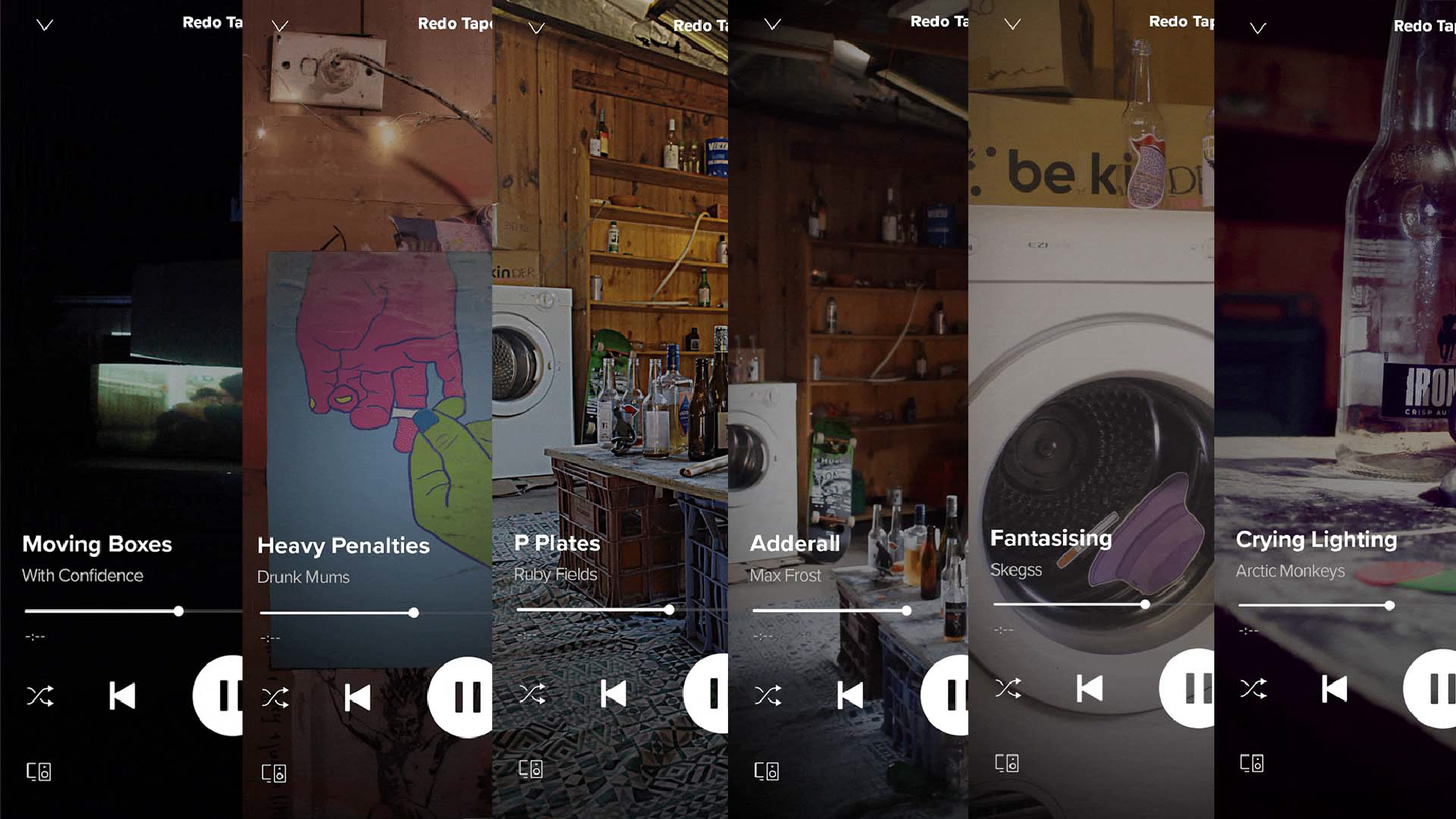 UTS School of Design, Faculty of Design
Architecture and Building

UTS acknowledges the Gadigal people of the Eora Nation, the Boorooberongal people of the Dharug Nation, the Bidiagal people and the Gamaygal people, upon whose ancestral lands our university stands. We would also like to pay respect to the Elders both past and present, acknowledging them as the traditional custodians of knowledge for these lands.